United Nursing Services Home Health Patient Management
Patient management refers to a free service offered by United Nursing Services to make our patients' home health experiences more convenient.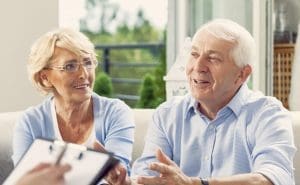 At UNS, patient management services include but are not limited to, billing and payment activities, and serving as a liaison between the patients and their insurance companies. Patient representatives can be contacted directly by the patient or patient representative support with regard to their home health care services.
This assistance is extremely beneficial when patients have questions or concerns.
Your initial comprehensive evaluation with our registered nurse will identify the level of care that would be most beneficial for you or your loved one. Completed evaluations include:
Medical history and assessment of physical needs
Safety concerns
Care plan with input from client and/or family and primary health care provider
Emergency plan
Evacuation/disaster plan
Explanation of care services and options
Comprehensive coordination of health care with staff and other health care providers
Home care and resource handbook