Licensed Practical Nurse (LPN) and Registered Nurse (RN) Skilled Nursing Care
United Nursing Services provides individualized private duty home health care to meet your independent lifestyle needs.

tag heuer autavia replica

This care can be scheduled for as little as one hour a day to as much as 24 hours a day, 7 days a week.
All skilled care provided by United Nursing Services is directed under a physician's orders and is both coordinated and supervised by our Registered Nurse supervisors.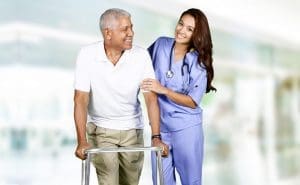 When you select United Nursing Services you can expect to meet with a Registered Nurse Clinical Supervisor, who will discuss with you the appropriate level and frequency of care you required. A United Nursing Services nurse will provide the following services, as needed:
Medication administration, education & management (pill box refills)
Teaching & wound management
Wound and Ostomy care
Post-operative care, including reconstructive/cosmetic surgery care
IV therapy
Ventilator and tracheostomy care
Diabetic teaching & care
Urological care (intermittent catheterization, indwelling catheter change)
Neurological care (for example, spinal cord or brain injury)
Cardiopulmonary care
Orthopaedic care
Peritoneal dialysis
Psychiatric care
HIV care
Pediatric care
Supplemental hospice services
Accompany patient to doctor's appointments to ensure up to date and correct medical information
Please Note: Licensed practical nurses cannot perform all duties that registered nurses can, such as, assessments and administering blood products.
Our nursing staff may also assist with activities of daily living such as house hold needs, covered social needs, transportation during hourly care, as needed.