How to Determine is it Time for Home Healthcare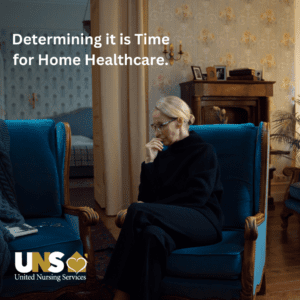 According to Hire a Helper Moving, 12% of all retirees relocated to Florida in 2022. This brought us back to being the number one destination for those retiring. This is significant because health challenges and maintaining independence can become a concern as people age. Receiving the necessary care becomes increasingly important. Home healthcare is a valuable option allowing individuals to receive medical and personal support in their own homes.
What is Home Healthcare?
Home Healthcare is a range of medical and non-medical services provided to individuals in their homes. It offers personalized care tailored to the specific needs and requirements of the individual. Home healthcare professionals, including nurses, therapists, and caregivers, deliver services that promote recovery, improve health outcomes, and enhance the overall quality of life. The services provided can be very broad:
Medical Care: Skilled nursing care, wound care, management of medication, and ongoing monitoring of health conditions.
Therapy Services: Physical therapy, occupational therapy, and speech therapy to aid rehabilitation to improve functional abilities.
Assistance with Activities of Daily Living (ADLs): Help with bathing, dressing, eating, mobility, and other daily tasks.
Household Assistance: Meal prep, light housekeeping, and running errands help to maintain a healthy living environment.
Companionship: Combating loneliness and feeling of isolation through social interaction, emotional support, and compassion
When is it Time for Home Healthcare?
Determining when to seek home healthcare can be a challenging decision. Here are several signs that indicate that additional care and support have become necessary:
Decline in Physical Health: A decline in physical health, such as difficulty moving, forgetting, or mismanaging medications, falls, or chronic conditions.
Post Surgery or Hospitalization: After surgery or hospitalization, individuals may require extra care during recovery, such as wound care, medication management, and assistance with mobility.
Caregiver Stress: Family caregivers may experience burnout and stress while trying to manage a loved one's care, and home healthcare can provide a welcome and necessary respite.
Difficulty with Daily Activities: Basic tasks such as dressing, bathing, and preparing meals become a struggle indicating a need for assistance. : Combating loneliness and feeling of isolation through social interaction, emotional support, and compassion
Unexplained Weight Loss or Poor Nutrition: Noticeable changes in weight or nutrition may signal that a person is not adequately taking care of themselves.
Cognitive Impairment: For cognitive issues such as dementia or Alzheimer's, specialized care may be needed to ensure safety and well-being.
Isolation and Loneliness: Living alone with limited options for leaving the house can bring on a sense of loneliness and isolation, indicating the need for the companionship that comes along with home healthcare.
Getting Started with Home Healthcare
With a single call to United Nursing Services, we can answer all your questions and assist with initiating care. This is a collaborative process that includes:
Consultation with Healthcare Providers: We work with physicians to thoroughly review your medical condition, functional abilities, and support requirements.
Consultation with Family Members: Often, inquiries about starting home healthcare are initiated by a family member, such as a son or daughter, that becomes concerned about a parent's well-being. We listen to their concerns. When the individual initiates their need for home healthcare, we ask if they want us to include family members.
Discuss with the Individual: We have an open and honest conversation with the individual in need of care and include them in the decision-making to ensure their preferences are considered.
Arrange and Conduct an Assessment Visit: The final step before starting care is a home visit for our team members to understand the individual's total needs and create a personalized care plan.
Monitor and Adjust: Needs can change over time, and at UNS, we remain vigilant for signs that the type or level of care may need to be adjusted to meet the individual's evolving needs.
United Nursing Services is a highly professional and convenient option for those needing additional care while maintaining independence in the comfort of their homes. Recognizing when the need arises, seeking help, and initiating care with a comprehensive care plan can significantly improve the well-being and quality of life of those needing assistance. Home healthcare empowers individuals to age gracefully and receive the support they deserve, whether for post-hospitalization recovery, chronic condition management, or companionship. United Nursing Services delivers the medical care needed, compassion, and smiles!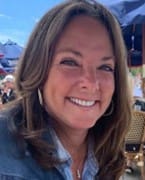 Lisa Hersch, R.N., is the esteemed co-owner and Director of Nursing Services at United Nursing Services, known for her compassion and professionalism in-home care. Her dedication was inspired by her sister Jill's battle with Hodgkin's Lymphoma and the inadequate care she received, leading Lisa to uphold the highest standards in the industry. With extensive training and experience, Lisa became co-owner in 1999, focusing on dedication, knowledge, and quality of care. Under her leadership, UNS obtained Medicare certification and expanded services to various counties, emphasizing exceptional customer service and caregiver quality. Lisa's commitment to excellence in patient care is the driving force behind UNS's mission and success.